Our Favorite Men's Hairstyles of 2017
2017 has come to a close, but as it's come and gone, it's still left us with plenty to remember when it comes to hairstyles – some good, some…not so good. But as your trusted providers of men's haircuts, we at 18|8 Fine Men's Salons in Redmond want to help make sure that you don't make the same mistakes that others have made! Not only will we hook you up with a great haircut when you visit our Redmond barbershop and men's salon, but we'll also help you figure out what hairstyle is best for you. To help you draw some inspiration, we'll even tell you about some of our favorite hairstyles in 2017.
High Fade Quiff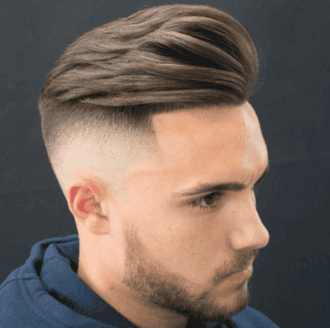 Perhaps the trendiest haircut of the year is the quiff. The quiff is a style where the hair is brushed upward and backward from the forehead, somewhat similar to a pompadour, though a bit more rebellious. The high fade quiff provides a great contrast between the long hair in the front and the short fade on the sides. This haircut can produce a sharp, modern look for men who are looking to keep up with the current trends.
Messy Undercut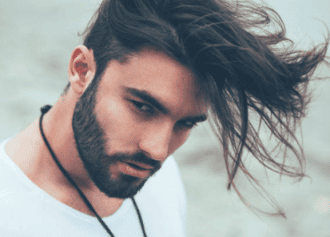 We'd have to say that the haircut that's rising most rapidly in popularity is the undercut. It features a buzzed back and sides with hair on top that's typically parted at the side; it's a bit of a 'wild' hairstyle so leaving it messy on top actually suits it quite well. Like the fade, the undercut works well on just about any type of face shape, including those with diamond, triangle, oval, and square-shaped faces. If you're interested in this trendy hairstyle, you can't go wrong trying it out.
Modern Slicked Back
A simple haircut that's gained popularity recently is the modern slicked back look. The great thing about this hairstyle is that it can look good for most men, no matter their hair type or length. For guys who are balding, it can give off the appearance of a fuller head of hair. For men with longer hair, it can give off a bit of a classier and more mature aura. For everyone in between, it's just a solid haircut.
Side Part
Like the modern slicked back look, the side part is a classic hairstyle that's risen in popularity. It's a simple haircut with a hard part around the side of the head that shows off the contrast between the shorter sides and the typically voluminous top. It's an excellent look for those who have oblong, diamond, or triangle-shaped faces.
Visit Your Redmond Men's Salon!
If you're interested in any of these men's haircuts or if you'd prefer an entirely different style, come visit our Redmond barbershop and we'll be glad to hook you up! To schedule an appointment with us, feel free to give us a call at (425) 880-9900 or fill out our simple online form. We can't wait to see you and give you a great men's haircut!