JOBS AT 18|8
Career Opportunities: Barbers & Hair Stylists
As one of the fastest growing franchises, in an equally fast growing market, we are always looking for passionate and talented professionals ready to take their career to the next level. Working at 18|8 is ideal for those committed to service excellence, creating an experience for clients, and dedicated to continuous education.
Meet Our Talented Team
Starting off as a men's hairstylist was not the easiest path I have ever taken. After 4 years of being in the men's hairstylist industry, I joined 18|8 Fine Men's Salon in Chicago, IL. Everything behind the chair clicked once i became focused on learning and understanding the 18|8 cutting method. I quickly saw an improvement on my guest count, retention, and service totals. I became a dependable Hair Stylist for my salon, guest and ultimately myself. After spending 2 1/2 years at 18|8 Fine Men's Salon in River North, Chicago, I am excited to continue my journey with 18|8 Fine Men's Salon in Wayzata, MN.
I've always gravitated to a workplace that cultivates a strong team environment. As a stylist, it is important to me to know I am in a space that shares my standards in how I wish to treat my clients. And when stylists are in an independent salon versus an 18|8 salon, the responsibilities that one is expected undertake starts from receptionist to manager. At 18|8 you have plenty of opportunities for growth in the company, without the stress that tends to come with tackling everything at once. 

And 18|8 provides an opening for stylists to allow their creativity, their skills, and their business to flourish.

We are provided with top notch styling education, by talented artists, well established companies like American Crew, and so much more.

We all eventually grow into appreciating quality over quantity when it comes to the kinds of haircuts and services we provide.

I've grown so much as a stylist, barber, and as a person, thanks to the people I've had the pleasure to learn from and befriend whilst working here. 
I love 18/8 Fine Men's Salons because of the wonderful opportunities it offers to my clients and I. I enjoy being able to give consistent and good quality hair service to all my guests in a relaxing and professional environment.
Since working for 18|8, I have learned what it means to look better, feel better, and perform better in my everyday life and on the job. 18|8 provides all of the tools to offer exceptional services and experiences alongside a wonderful staff at every one of our salons. I can proudly say that I am an employee of 18|8 Fine Men's Hair Salons.
More Than a Job
We are always looking for experienced stylists and barbers to join our team. We'll help you take your skills to the next level with our ongoing training and resources here at 18|8 Fine Men's Salons. Regardless of position we look for fashion-forward, energetic, charismatic and professional individuals who can contribute to our team. Get in with the fastest moving crowd in the industry:
Contemporary, High-Energy Environment
Commission, Bonuses and Benefits
Career Advancement Opportunities
Continuing Training/Education
Promotion Opportunities
Marketing toolkit and support to bring in new clients
Requirements
Full-time Position
3 years of experience behind the chair highly desirable
Does this sound like you? Then don't let this opportunity pass you by to take your career to the next level at our salons. Groom your career at 18|8 and apply today.
DOFI = Director of First Impression
Looking for friendly, fashion forward, energetic, professional individuals seeking a position as a "Director of First Impression" for our 18|8 Fine Men's Salons.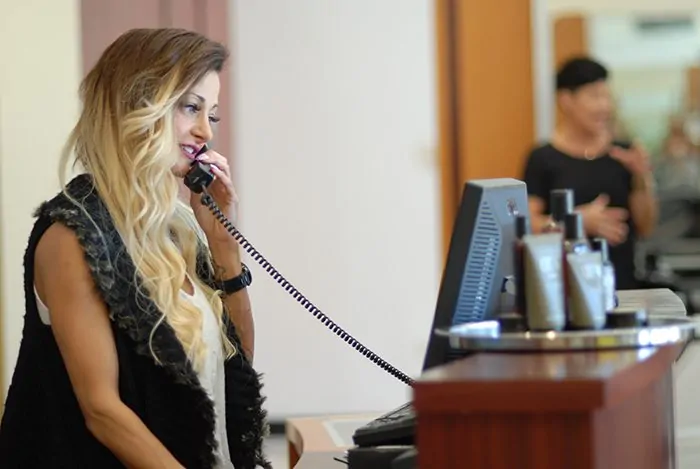 Join one of the fastest growing franchises with fantastic career opportunities.
Focus on hospitality
Help drive the business in retail and membership sales
Taking care of the stylists and the clients in a professional manner
Always accommodating
Creating a professional atmosphere and watching out for the aesthetics of the salon
Educated in the products and service
Our job is to help stylist reach their full potential daily
An extension of management, leading by example
In communication with management and upper management daily
Understanding salon operations and roles
Help create a positive environment for clients and stylists
Track and record salon performance daily and weekly